You need the best partner for your customers
Zero Inconvenience – All protection and security licenses.
Support – Average response times of 1.5 minutes and 97% Satisfaction.
Speed – With Litespeed Enterprise and NVME SSD drives.
We are your strategic partner in your business
Reseller services with cPanel, 99.9% uptime and proven service. Pricing 2023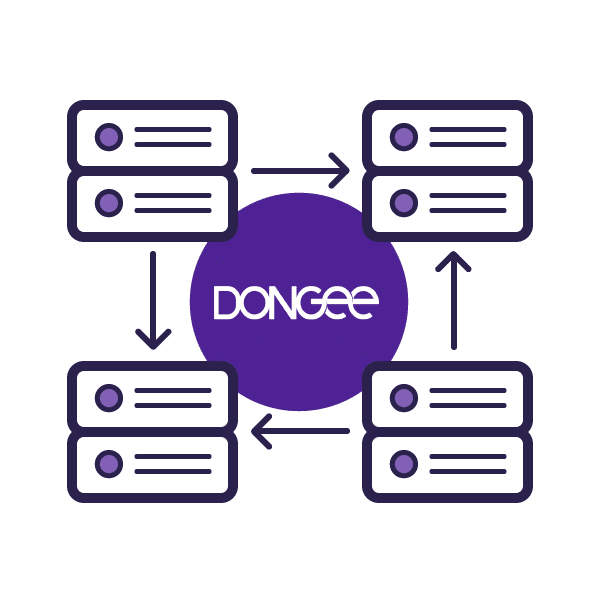 High-availability infrastructure for hardware and networking
For your reliability and security, put aside infrastructure issues.
LiteSpeed fast server
Your visitors feel and enjoy the incredible speed of your site due to the Litespeed Enterprise version web server.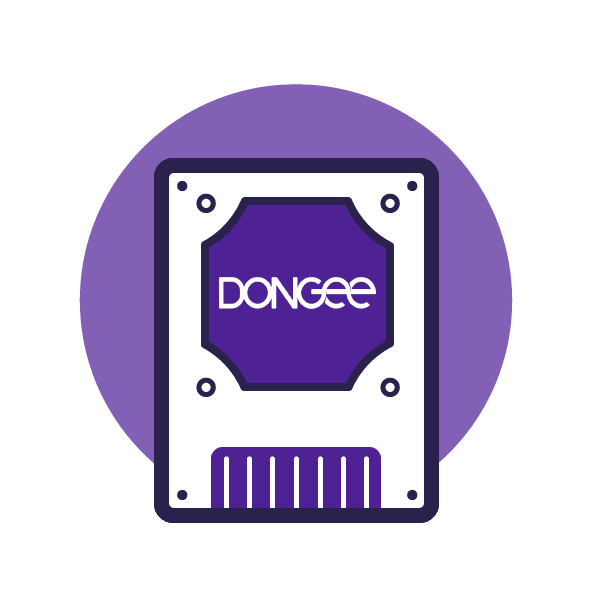 Full SSD HA storage
At Dongee we have high performance drives for demanding IoT operations.
Enterprise Dongee Firewall
Your site will be supported by our sophisticated antivirus Firewall DONGEE.
Outgoing email protection
Each email is sent with different ips and AI algorithms to ensure it arrives in the correct inbox for your customer.
Support with average time less than 2 min
We always help you via Twitter, Facebook Messenger, Email, Chat and from your mobile phone.
What others charge separately, we include for you
Losing a file or an email is more common than you think, and not having it can even lead to dismissals. At Dongee, you have backup copies that you can restore in seconds from your control panel at any time. Your hosting and domain always protected.
The key to your business: high availability in hardware + the best licensed software
Your reseller hosting is protected by several paid commercial technologies that allow your customers' mail to be protected outbound so that it is never rejected (each email is sent from a different and certified ip) and inbound with MagicSpam. In addition, we have the Dongee Firewall which is a powerful real-time threat interpretation and proactive scanning system that stops bots and intrusion attempts. In addition, the infrastructure is cloud-based, which means that the network and hardware is highly available. Better than dedicated servers. All focused on your peace of mind and avoiding the problems that have affected you so much in the past.
* The discounted rate applies for the first contracting period as stated in the terms of service numeral 2.15
Your customers value the speed of your site
Enjoy speed and beat your competition with the best cloud infrastructure and our top-performing web hosting: LiteSpeed Enterprise, the high-performance licensed web server. With server-side and portal-side caching, you have everything you need for project success.
Your site on The edge computing revolution
A content delivery network (CDN) can dramatically reduce load times by serving site content from servers located close to your visitors - anywhere in the world. It also caches and optimises that content on your network to reduce file sizes and make your website pages load even faster. Our service includes configuration and setup of your portal to enjoy the benefits.
Advanced protection to sleep peacefully.
Forget the headaches caused by viruses and malware on your websites. Our realtime Swiss antivirus protects your site by intercepting malware with its multiple layers of security (7). Powered with artificial intelligence to learn new patterns on a daily basis and WAF rules for common or zero-day incidents. Malicious bots that are major enemies of your portal are stopped by solving captchas and thus effectively blocking intrusion attempts.
Partners de cPanel
cPanel Hosting, the easiest and most intuitive panel to manage your hosting. Simply the #1 in the industry.

30 days warranty
100% money back if you are not satisfied with your reseller hosting service.
Applications
Softaculous, NodeJS, Python, Git and Ruby installer directly in cPanel. PHP versions up to 7.4

Web Builder
With our Dongee Builder you can create your website from templates without any technical knowledge.