Your new Hosting and Domain to help you grow for real
Easy to use – We understand you and help you grow.
Insurance –  We stop viruses in emails or on your website while you sleep.
No Spam – We save you up to 60 hours/year sorting spam.
Your first step towards a successful business
Complete pack, no more payments - hosting + domain + antivirus + backups
We include everything!
Your service includes protection, security and acceleration technologies. Worry about your strategy to sell, not about hosting.
Your email protected with AI
Each email is sent with different ips and AI algorithms to ensure it arrives in the correct inbox for your customer.
The Dongee team at your service
You can count on a service with a higher level of satisfaction than certified by Intercom, always ready to help you.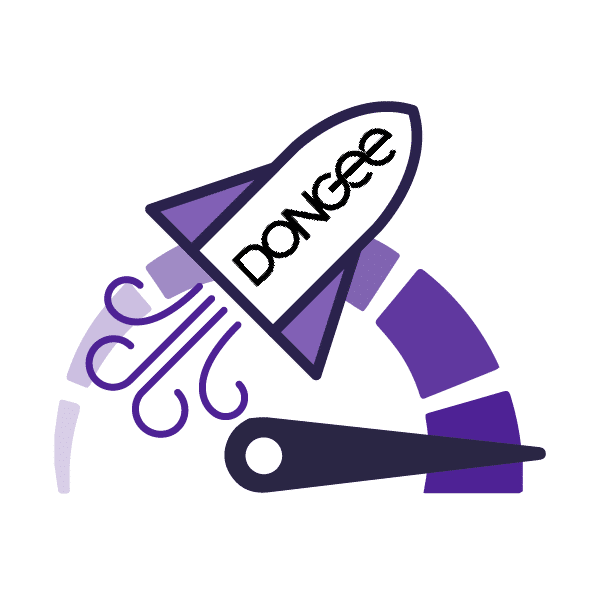 Fast Hosting
Your visitors feel and enjoy the incredible speed of your site due to the Litespeed Enterprise version web server.
Your virus-free site
f your site has a security hole, we'll close it for you with our sophisticated Patchman and antivirus Firewall DONGEE.
You promote education
For every plan you buy at Dongee, you support organizations for the education of children. More information.
What others charge separately, we include for you
Losing a file or an email is more common than you think, and not having it can even lead to dismissals. At Dongee, you have backup copies that you can restore in seconds from your control panel at any time. Your hosting and domain always protected.
Frequently Asked Questions
Are there Hosting plans with more space or power?
Yes, for your needs we have designed Dongee Hosting plans for Companies that avoid all the costs of managing antivirus licenses, speed or backups. With the same power of a Hosting but with the same ease of use as always. You can also see our powerful Dongee Edge plans and Cloud plans to run your business or company in Miami or Atlanta with very low latency.
How does web hosting work?
To have a successful start with your website, you need 3 elements that we offer you: (domain) + space(hosting) + emails. Hosting is a space that you rent to host your website information such as files, photos, videos and texts. For this you need a name like www.miempresa.com so that your site can be visited from anywhere in the world. Remember that in the chat we have quick assistance in English to guide you. It's easy!
How can I design my website?
Hosting plans come with a license to create your website and even the possibility to connect to payment systems. It is a very easy to use software where you choose a template and from it you create a professional site without needing technical knowledge. We can guide you through our support channels if you wish to activate this service directly from your Dongee Hosting.
I already have my website, how do I transfer it?
There are many ways to transfer it but the most common is to have it in a system known as cPanel on your hosting. The migration is free. Now if you have it on your computer, just upload it from the cPanel file manager or using FTP software. We have videos and technical assistance in 2 clicks so you can publish your website. You have a whole team ready to help you.
What type of hosting plan should I use?
If you have a personal project we suggest a Hosting and Personal domain. If you have something like a business, the Hosting Junior plan is a good option for capacity, tools and power. If you have a business in which you already have collaborators, corporate emails and you always want to be calm with the performance, security and speed of your website, we recommend the Hosting Business Plus plan. If you have a project with hosting and Wordpress domain you can check our custom plans.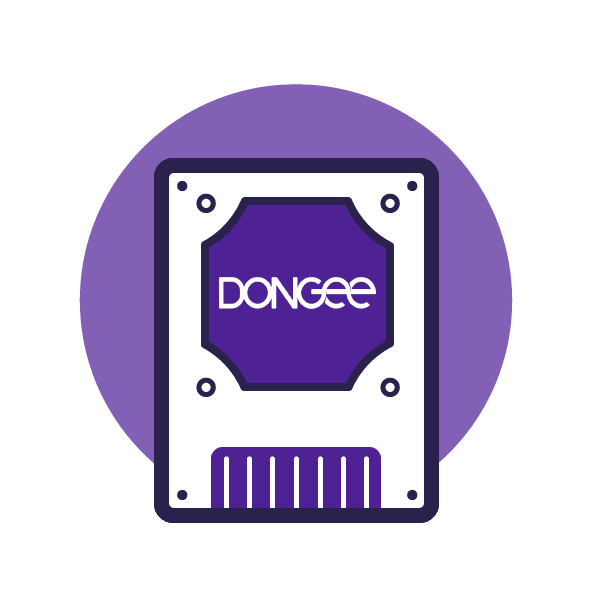 If your site has a security hole, it's our concern.
To keep up with hackers, you would need to frequently update your website. Life is too short to spend so much time on this activity, so we include a sophisticated patching technology that checks if the file is insecure and repairs it. You're definitely safer with Dongee.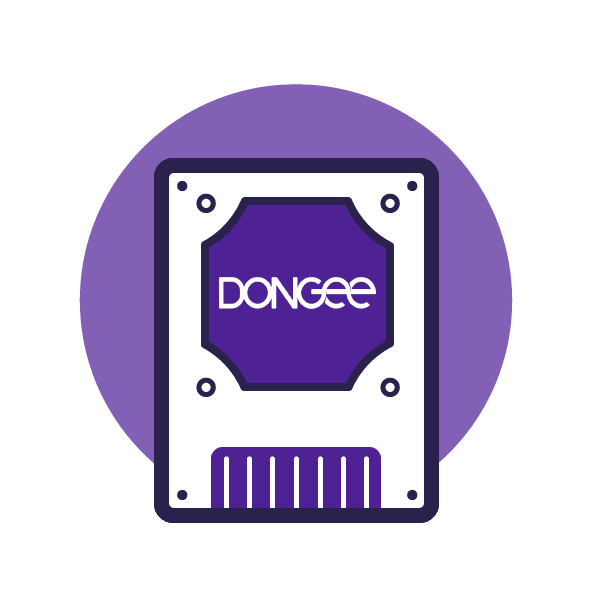 Your customers value the speed of your site
Enjoy speed and beat your competition with the best cloud infrastructure and our top-performing web hosting: LiteSpeed Enterprise, the high-performance licensed web server. With server-side and portal-side caching, you have everything you need for project success.
Advanced protection for peace of mind.
Forget the headaches caused by viruses and malware on your websites. Our real-time antivirus protects your website by intercepting malware with its multiple layers of security (7). Powered by artificial intelligence to learn new patterns every day, as well as malicious bots that constantly attempt to attack your web.
cPanel Partners
The easiest and most intuitive panel to manage your Hosting in Colombia.
Builder Dongee
Design your website from your hosting without prior technical knowledge with our Dongee Builder
Applications
Softaculous, NodeJS, Python, Git and Ruby in cPanel. PHP versions up to 7.4
The discounted rate applies for the first contracting period as stated in the terms of service numeral 2.15