Your new Hosting and Domain to help you grow for real
Easy to use – We understand you and help you grow.
Insurance –  We stop viruses in emails or on your website while you sleep.
No Spam – We save you up to 60 hours/year sorting spam.

Choose the Dongee reliability everyone knows.
All Inclusive! In the datacenter of the best companies: Amazon Web Services. Pricing 2021.
Your business in the big league cloud
Your information will be hosted in the Amazon Cloud (AWS). The same one chosen by the world's largest companies.
The Dongee team at your service
You can count on a service with a higher level of satisfaction than certified by Intercom, always ready to help you.
Your email protected with AI
Each email is sent with different ips and AI algorithms to ensure it arrives in the correct inbox for your customer.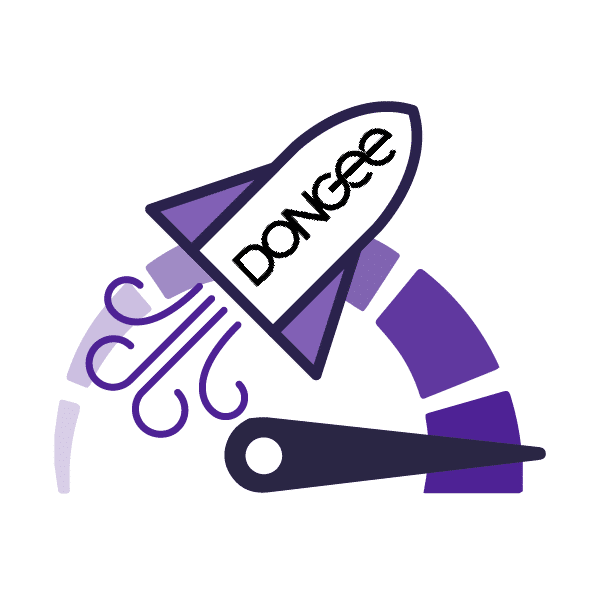 Fast Hosting
Your visitors feel and enjoy the incredible speed of your site due to the Litespeed Enterprise version web server.
Your virus-free site
f your site has a security hole, we'll close it for you with our sophisticated Patchman and antivirus Firewall DONGEE.
You promote education
For every plan you buy at Dongee, you support organizations for the education of children. More information.
Your Hosting and Domain with Daily Backups Included
Losing a file or an email is more common than you think and not having it can lead you to bankruptcy. At Dongee, in addition to the high availability of Amazon AWS, we have 7x24 backups that you can restore in seconds from your control panel. Your hosting and domain are always protected! Get to know Acronis Backup
Compare and choose your ideal hosting and domain plan in our comparison chart View plans
We solve your doubts right now, call us
Telephone: USA +1 (305) 8901818
Frequently Asked Questions
Are there Hosting plans with more space or power?
Yes, for your needs we have designed Dongee Hosting plans for Companies that avoid all the costs of managing antivirus licenses, speed or backups. With the same power of a Hosting but with the same ease of use as always. You can also see our powerful Dongee Edge plans and Cloud plans to run your business or company in Miami or Atlanta with very low latency.
How does web hosting work?
To have a successful start with your website, you need 3 elements that we offer you: (domain) + space(hosting) + emails. Hosting is a space that you rent to host your website information such as files, photos, videos and texts. For this you need a name like www.miempresa.com so that your site can be visited from anywhere in the world. Remember that in the chat we have quick assistance in English to guide you. It's easy!
How can I design my website?
Hosting plans come with a license to create your website and even the possibility to connect to payment systems. It is a very easy to use software where you choose a template and from it you create a professional site without needing technical knowledge. We can guide you through our support channels if you wish to activate this service directly from your Dongee Hosting.
I already have my website, how do I transfer it?
There are many ways to transfer it but the most common is to have it in a system known as cPanel on your hosting. The migration is free. Now if you have it on your computer, just upload it from the cPanel file manager or using FTP software. We have videos and technical assistance in 2 clicks so you can publish your website. You have a whole team ready to help you.
What type of hosting plan should I use?
If you have a personal project we suggest a Hosting and Personal domain. If you have something like a business, the Hosting Junior plan is a good option for capacity, tools and power. If you have a business in which you already have collaborators, corporate emails and you always want to be calm with the performance, security and speed of your website, we recommend the Hosting Business Plus plan. If you have a project with hosting and WordPress domain you can check our custom plans.
What does Amazon WS mean?
It means that your plan will be hosted on the best global coverage infrastructure chosen by most of the world's largest companies, for example Netflix, HBO or Expedia. Dongee chose this provider because it is the most robust and powerful at the moment. The most important thing is that if there is damage to a computer that supports it, your site will still work because it is supported by several computers at the same time. This is a guarantee of higher availability and greatly improves your sales or visitor experience.
If your site has a security hole, that's our business.
Dongee protects your hosting and domain with con la tecnología  Patchman technology that allows you to scan the code of your portals for vulnerabilities or security holes and apply a patch to prevent you from being hacked.
With the speed your customers love
Enjoy speed and beat your competition with the best cloud infrastructure and our best performing web hosting: LiteSpeed Enterprise.
We accelerate your website with CDN Included
A content delivery network (CDN) can dramatically reduce load times by serving site content from servers located close to your visitors – anywhere in the world. It also caches and optimises that content on your network to reduce file sizes and make your website pages load even faster. Our integration allows you to manage the service for free from your control panel.
Firewall Dongee 360º
Forget the headaches caused by viruses and malware on your websites. Our realtime antivirus protects your site by intercepting malware with its multiple layers of security (7). Powered with artificial intelligence to learn new patterns on a daily basis, as well as malicious bots that are constantly trying to stalk your website.
cPanel Partners
The easiest and most intuitive panel to manage your Hosting in Colombia.
Builder Dongee
Diseña tu sitio web desde tu Hosting a partir de plantillas y sin necesidad de conocimientos técnicos con nuestro Dongee Builder.
Applications
Softaculous, NodeJS, Python, Git and Ruby in cPanel. PHP versions up to 7.4
The discounted rate applies for the first contracting period as stated in the terms of service numeral 2.15
The best partners for your business